---
Private lessons Now available on Weekdays
It's the Summer So lets take advantage of it!
Supplement your online training or even get caught up with in person private lessons!
---
3 Weeks of Martial Arts Summer Camp!
JULY 20th– 24th
August 3rd to 7th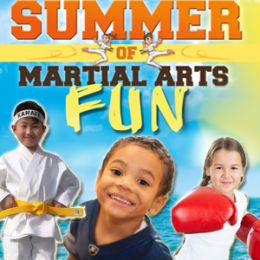 August 17th to 21st
A camp of days dedicated to games and fun. A week of great time with friends!
Camp dates are based on state requirements being met to hold them at our school, and a
minimum number of students per week. If we are not allowed to hold the camp or we do
not meeting the minimum number of students, a full refund will be issued.
Camp times– Drop off 830 to 9 am.
 Pick up 3 to 330 pm
Camp open to Non-students and public.
(Appropriate age level required)
---
SAMI Combat Systems of NJ
SAMI Axe & Tomahawk course by Sami Combat Systems of NJ
Sunday July 16th 1030am to 1pm
This course will cover SAMI Axe & Tomahawk concept, including footwork, basic cuts,checking, movement, skill building, locks,
manipulations, and combat. The SAMI Axe & Tomahawk Fighting Concept Course follows a structured curriculum at the highest professional level. The training aims to develop technical skills, tactics, attitude, and of course, convey the principles and techniques of the SAMI System.
---
Spring Clothing Pre-Order time!
All orders due in by July 20th 
 T-Shirts and Shorts Available.
You pick the color and the design on shirts! Pink or Black Shirts. Black shorts.
Please fill in your size and quantity as well as style and artwork.
Shirts are $20 and Shorts are $34
---
---
Equipment Order Forms
There are currently NO

scheduled

orders. If you need an equipment package or item from this page please contact the main office for delivery dates.
Boards for All Blue and above
Sparring equipment for All Orange Testing for Green
Nunchucks for Jr Sr Blue belts testing for Brown
Black Belt Candidates
1st Degree Probationary Black Belts testing for Decided
2nd Degree Candidates
3rd degree candidates
Please let us know if you have any questions BEFORE placing your orders.