These Spots Will Go Fast!
We are giving away 20 discount memberships for $1 down $1 per month.
This membership is for all skill levels and ages.
APPLY TODAY
Before the New Year Starts!
--- I have really enjoyed watching my boys at UTA these last few weeks. At first, they seemed shy and uninterested. Now, they feel proud and look forward to earning their stripes. They have gained confidence in themselves and demonstrate a new found love for the sport. The instructors are diverse and creative. They have fun personalities. At UTA, teaching taekwando is an art that slowly engages each student. *you have to see it* Thank you for your hard work. I understand they have a long way to go...but I'm confident that WE (UTA and I) can help them achieve success in the sport. So far, I'm satisfied with the whole process. I encourage parents to try it out!
— Novo Family
________________________
From the minute i started here at Union Taekwondo Academy I have felt apart of the family. You don't just go to train you go beyond. I'm not just a black belt I'm also an instructor. I want to give others the encouragement and enjoyment that I was given from the very first day I started. I would highly recommend all to attend and join this family. You don't just come to learn you come and grow.
— R. Gorman
________________________
Great place and my daughter loves going. I would definitely recommend UTA . The instructors are great as well. It's also affordable which is great . I give it 5 ⭐️⭐️⭐️⭐️⭐️
— D. B. Furtado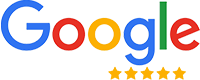 Union UTA is wonderful school with an excellent program. The instructors are patient with their students and very dedicated and they do a great job at keeping students motivated. Since joining almost 1 year ago I've seen positive changes in my 5 year old son. They've taught him about self defense skills, but more importantly, he's developing a strong character.
— N. Neetz
________________________
Today was our first day here and honestly I couldn't be happier. My 7 year has been dealing with bullying and self-esteem issues. Coming here today put me at ease knowing that shes in good hands. Jessica in registration was so nice. Mr. Ada the instructor was so patient with her and made it fun for her . I can't wait to see how she grows as a person as well as in martial arts
— Q. Brown
________________________
I came here for a free woman's self defense class and absolutely loved it! The instructor teaching the class was very knowledgeable, friendly and encouraging, and the rest of the staff were warm and welcoming too! I felt comfortable there immediately and confident enough to try out their regular classes, which have been great! If you're looking for a martial arts school I highly recommend attending their events and joining their regular scheduled classes!
— O. Garafola
________________________
I was looking for a new edge in my martial arts training and came across Robert, who showed me a whole new world in tactical self defense! I am blown away by his knowledge in some so many areas wether its hand to hand combat or weapons, the dude knows his stuff and continues to train and learn more! I highly recommend his studio for anyone looking for real self defense or next level in your martial arts training!!!
— T. Gregg