SAMI Combat Systems of NJ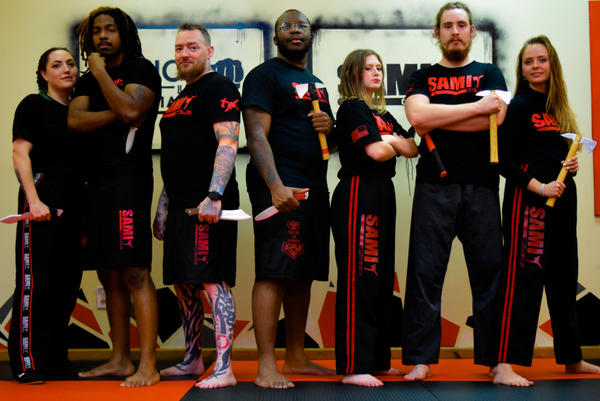 Union UTA is proud to be the home of SAMI Combat Systems of NJ, the first SAMI Combat Systems Training school in the western hemisphere!
SAMI Combat Systems (SAMICS) is a collection of standalone combat systems developed and founded by Peter Weckauf.
Each SAMICS Concept is built on a systematic and modular approach and SAMI combat systems training programs follow a highly structured and logical curriculum at the highest professional level for both students and instructors alike.
Our mission is not only to develop technical skills, tactical thinking, awareness and attitude utilizing the principles and techniques of each individual system, but to simultaneously encourage practitioners to follow those principles in order to be in a position to improvise and successfully adapt or interchange techniques depending on the situation.
SAMICS Panantukan Concept
SAMICS Knife Fighting Concept
SAMICS Axe & Tomahawk Fighting Concept
SAMICS Professional (Law Enforcement and Security training)
SAMICS Expandable Baton
SAMICS Defender
SAMICS Karambit
SAMICS SDS (Self Defense Stick)
Our chief instructor, Robert Nichols, is currently the highest-ranking SAMI knife fighting concept instructor in America and is passionately training in other SAMI systems as well. SAMI Union hosts seminars throughout the year as well as weekly SAMI classes for adults. SAMI Union also proudly hosts seminars with the SAMI founder, Mr. Peter Weckauf.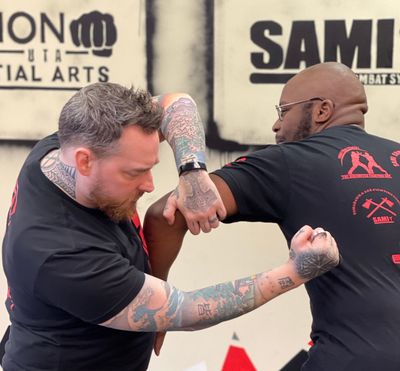 Sami Combat Systems Training Seminars at Your School or Location
SAMI instructors are available to travel to your facility for SAMI seminars and workshops. Contact us and we can help organize a course specifically for you!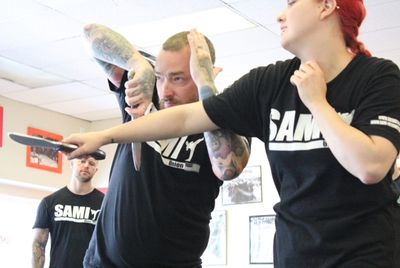 SAMI combat systems training instructors are available to travel to events at other martial arts schools and locations. Seminars can be tailored to the subjects, time and experience levels you are looking for. Feel free to contact us with any questions you may have about setting up a SAMI combat systems training seminar for your facility or event!
Look for upcoming SAMI events and event registration in the PRO Shop section of our website.
Want to learn more about SAMI International?